by Saron J |August 12, 2021 |4 min read
As we all know, shoes always need proper care to keep in good condition.

Although footwear has taken a huge step forward over the past century, one fact that has never changed is that shoes always require proper care to stay in good condition.

Today, we have some types of footwear - from leather to canvas, and everything in between. Confusingly, each type of shoe requires special care. Follow our expert tips on how to care for your shoes, they may outlast you.

Let's start with what not to do to your shoes in general:
SHOES HATE MOISTURE:

Keep your shoes away from moisture as moisture can result in the growth of bacteria which can cause the shoe material to break down easily when you finally wear them. Use desiccants like silica pouches or gels to keep them moisture and bacteria-free. In case you don't have silica, you can stuff your shoes with newspapers and change them after a week or so, thereby protecting your loved soles from moisture.
Don't forget to wipe:

Mud and liquids should be wiped off as soon as possible, specifically from leather shoes to avoid stains.
AWAY FROM DIRECT SUNLIGHT:

Extreme heat or direct sunlight can result in dry-rotting and can cause them to stiffen up thereby resulting in crumbling. Instead, keep your shoes in a controlled environment and ensure that they have a longer life span when you finally step out.
Dry feet only:

Always dry your feet before wearing shoes- damp/moist feet can cause a multitude of health issues and also causes shoes to get moldy.
Overwearing:Constantly wearing a single pair of shoes can irreversibly damage the structure of them, in which case, no amount of cleaning can save it. Rotate your shoe wardrobe often.
SUMMING UP:
Soles change if they don't get the care they deserve, therefore, the more you care, the longer they will serve you without losing their shape and shine(without changing). Just follow the above simple tips to make sure that your soles aren't suffering during such times.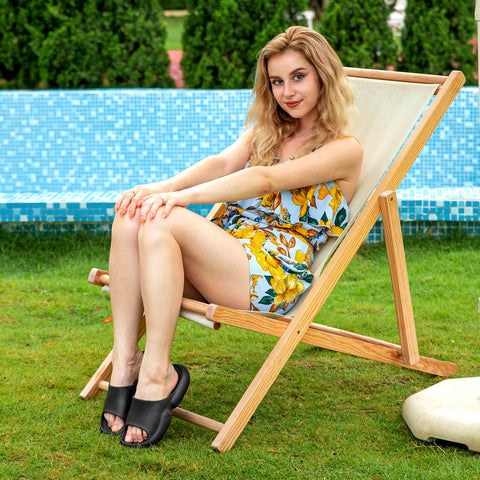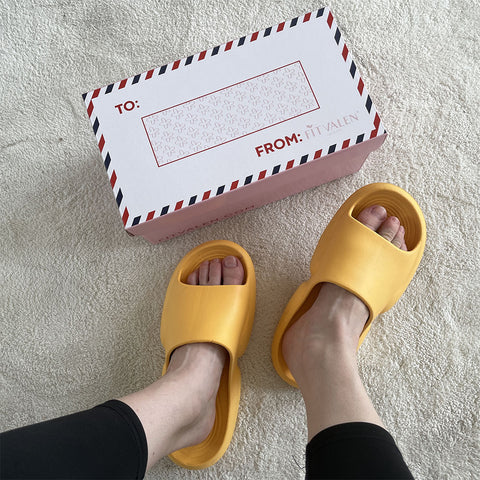 Our cloud slides are made from a rubber-like plastic called EVA and just need to be wiped off, especially after a walk on the beach. If they smell bad, try adding some baking soda to the water before washing it. Fitvalen cloud slides require minimal fuss when cleaning. Simply wipe with a damp cloth and leave to dry out of direct sunlight.Click Here.
---